Pelanggan yang dihormati, hanya pelanggan yang telah lengkap 2 dos vaksin dibenarkan masuk ke dalam El Rahah.
Dear Customer, Completed 1st & 2nd Dose of Vaccine are Allowed to Enter El Rahah
Buat pengetahuan pelanggan, hanya El Rahah Bangi yang masih beroperasi.

El Rahah Kajang tidak lagi beroperasi.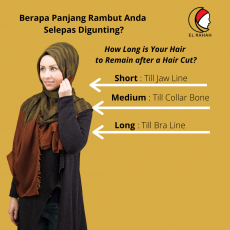 Diakhir proses tempahan temujanji ini, anda dikehendaki membuat pembayaran deposit, tanpa deposit, tempahan tidak berjaya.
To Ensure Your Booking Appointment is Success, Please Make a Deposit Payment at the end of this booking process. Without Deposit booking, Online Booking is terminated.